Ищу - Решение проблемы: Software/algorithms for identification and gesture recognition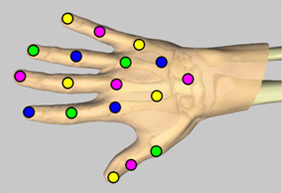 ---
Аннотация:
This organization is seeking for software/algorithms for identifying people and gestures.
Цель решения проблемы:
Real-time identification and gesture tracking output that can be sent to multiple locations. Algorithm/software MUST be integrated into existing camera hardware (full color 1.3 megapixel camera with a 160 degree field of view); no additional hardware required.
Содержание:
Currently, downward-facing cameras are utilized to monitor indoor areas. There is interest in expanding the uses of the current hardware to provide additional information of people in the area. We are interested in identification of a person from a dataset of known people, determining the engagement level of individuals (i.e. does the person appear to be focused, tired, etc.), and recognizing the gestures of individuals (i.e. is the person speaking, texting, etc.).